Sanquan Apartment 三全公寓
Completed in 1998, Beijing Sanquan Apartment is an integrated, modern, elegant complex, hosting a range of first class facilities.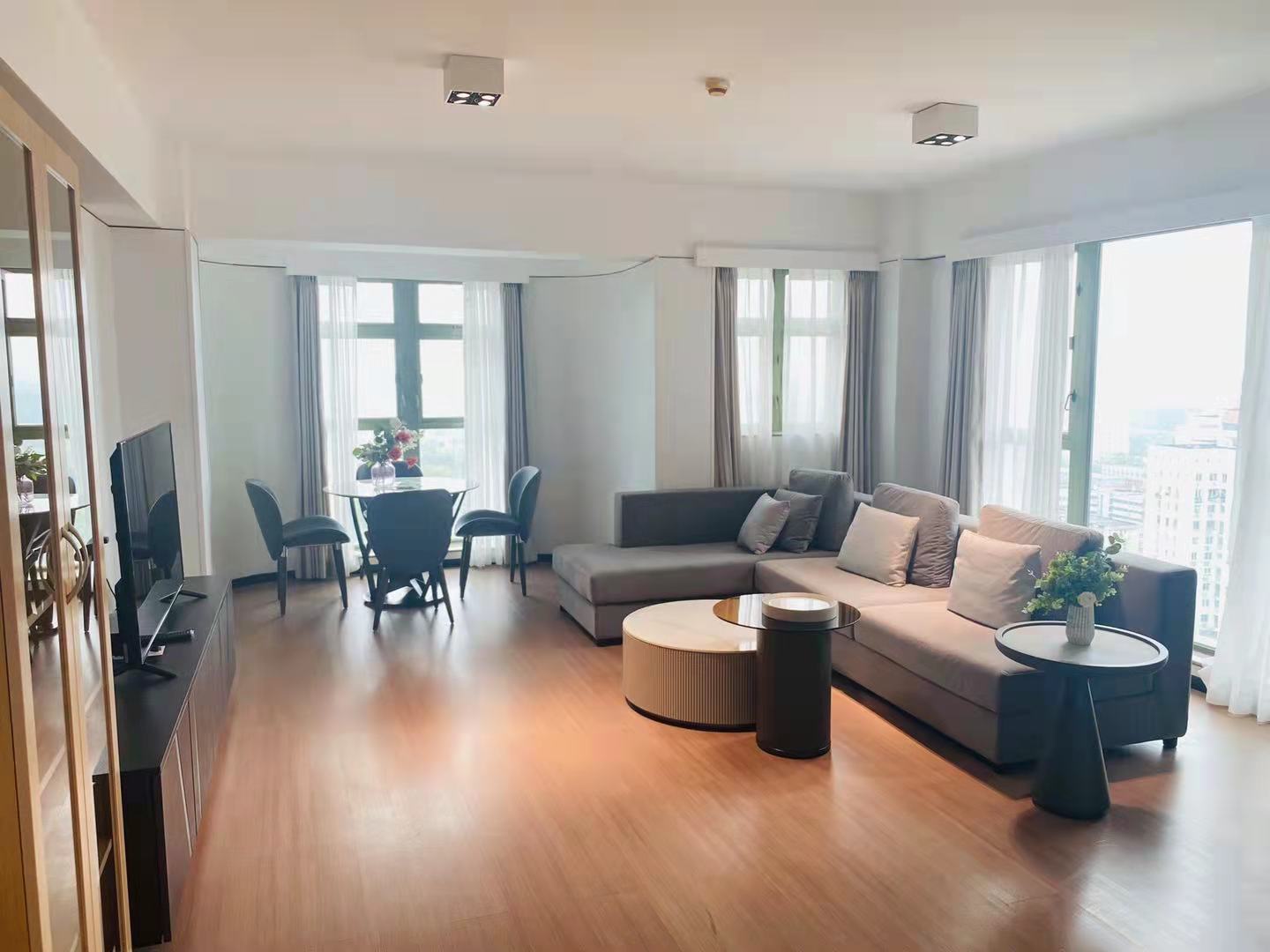 Located in Beijing's Chaoyang District next to embassies, five-star hotels, shopping malls and entertainment venues the complex overlooks the Kempinski Hotel-Lufthansa Center which can be seen across the quiet Liangma River.
Covering a total land area of 10,000m2 , with a total construction area of 54,000 m2, Beijing Sanquan Apartment consists of three main towers (26 floors) with an adjoining three-level clubhouse which also features a restaurant and entertainment facilities. A total of 318 apartment units range in size from 33m2 to 225m2. The Customer Service Department provides 5-star housekeeping services such as general room cleaning, carpet shampooing, and deep cleaning of curtains, linen and ventilation systems. We can tailor our services to your requirements.